As I said in the previous post, I'd have a surprise in less than a week. This is that said surprise! A picture of my very own PVC figurine collection! These are all from anime and games, and they are all safe for work.
First off, Chie Satonaka from
Persona 4
. My favorite character from the Persona-series. Even included the dramatic close-up picture from casting spells in the game! The glasses were also included in the package, but I decided to not put them on.
Number two is Ruri Gokou, also known as "Kuroneko", from
Ore no Imouto ga Konnani Kawaii Wake ga Nai
(English:
My little sister can't be this cute
), with cat-ears and a tail.
Number three and four is none other than Hatsune Miku, the Vocaloid!
And speaking of Vocaloids, Megurine Luka!
Since we're into music as a genre, here's Mio Akiyama from
K-on!
Next up is Rita Mordio from
Tales of Vesperia.
The book on her left hand is supposed to be around her neck, but I didn't want to risk breaking anything, so I put it around her wrist. Also had a mini-Rita as a bonus in the package!
Valkyria Chronicles,
equipped with a Gallian-4.
Isara Gunther, also from
Valkyria Chronicles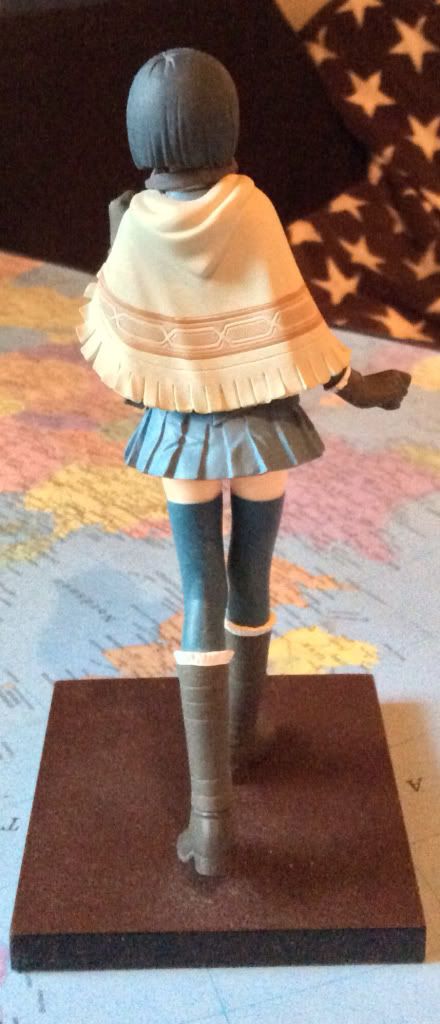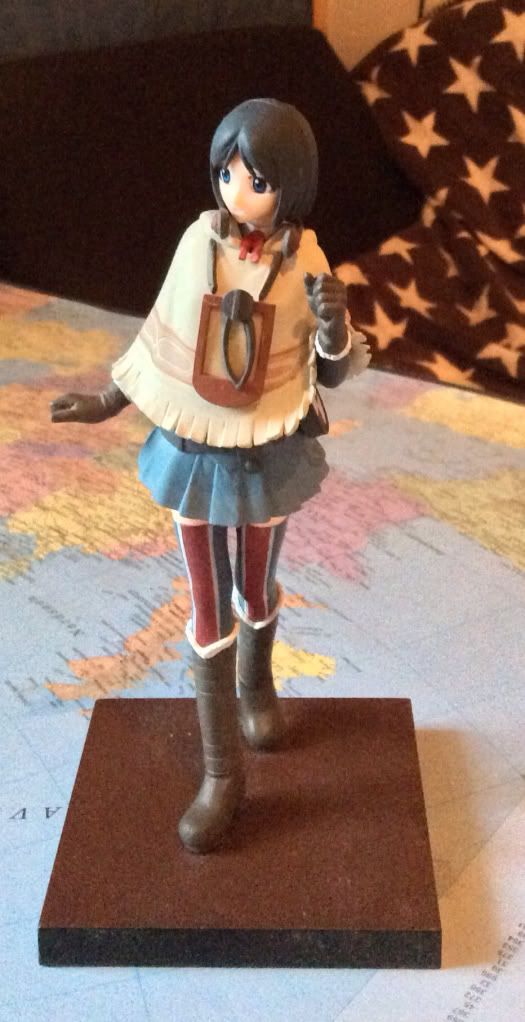 And the final one, Cosette Coalhearth from
Valkyria Chronicles 2
. Cosette and Isara were actually the first ones I bought, as I impulse bought them both at the same time at a convention, because how much I love the
Valkyria Chronicles
-series!
That's my collection. It's not the most impressive of collections perhaps, but these are all figurines of characters I really, really like.